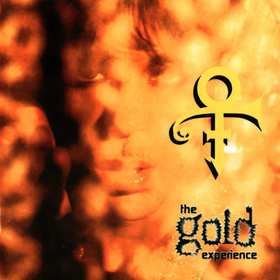 The Gold Experience is Prince's 17th studio album that was released on September 26, 1995 on Warner Bros. Records and his own record label, NPG Records.
The album was entirely produced by Prince and it is currently out of print. He and NPG Records wouldn't co-release another album together until 2014 with the albums "Plectrumelectrum" and "Art Official Age".
Ad blocker interference detected!
Wikia is a free-to-use site that makes money from advertising. We have a modified experience for viewers using ad blockers

Wikia is not accessible if you've made further modifications. Remove the custom ad blocker rule(s) and the page will load as expected.