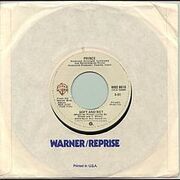 Soft and Wet is a track from Prince's debut album "For You."
It was released as his first single on March 7, 1978. The song was written by Prince (who also produced the song) & Chris Moon.
In November of 1978, the song peaked at #92 on the Billboard Hot 100 and #12 on Billboard's Hot Soul Singles chart.
Ad blocker interference detected!
Wikia is a free-to-use site that makes money from advertising. We have a modified experience for viewers using ad blockers

Wikia is not accessible if you've made further modifications. Remove the custom ad blocker rule(s) and the page will load as expected.