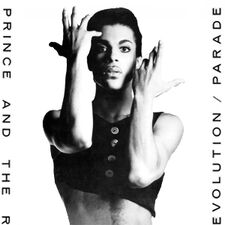 Parade is Prince's eighth studio album (and the last album to feature Prince's backing band, The Revolution) which was also the soundtrack to the 1986 film "Under the Cherry Moon."
The album was released on March 31, 1986 by Warner Bros. Records & Paisley Park Records. It peaked at #3 on the Billboard 200 and received acclaim from music critics. It was named one of the best albums of 1986 and sold two million copies in the United States & abroad.
Ad blocker interference detected!
Wikia is a free-to-use site that makes money from advertising. We have a modified experience for viewers using ad blockers

Wikia is not accessible if you've made further modifications. Remove the custom ad blocker rule(s) and the page will load as expected.