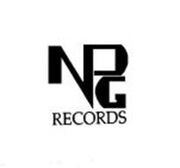 NPG Records is a record label that was owned by Prince and run by Trevor Guy. "NPG" is short for New Power Generation.
It was founded to release his music after Paisley Park Records was shut down by Warner Bros. Records in 1993.
Even though the 1994 compilation album "1-800-NEW-FUNK" featured several artists, NPG Records never developed into a full label like Paisley Park did and instead, it exclusively released Prince's albums or side-projects.
Discography
Edit
Prince releases
Edit
Other artists
Edit
Ad blocker interference detected!
Wikia is a free-to-use site that makes money from advertising. We have a modified experience for viewers using ad blockers

Wikia is not accessible if you've made further modifications. Remove the custom ad blocker rule(s) and the page will load as expected.