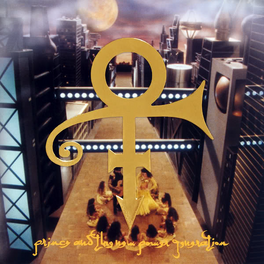 The Love Symbol Album is Prince's 14th studio album and the last to feature his backing band, The New Power Generation.
It was released on October 13, 1992 by Warner Bros. Records & Paisley Park Records.
The title of the album is an unpronounceable symbol as depicted in its cover art which Prince adopted as his stage name in 1993.
As the symbol was copyrighted under the title "Love Symbol #2", the album is commonly referred to as the Love Symbol Album, but alternatively as "The Symbol Album" or simply "Symbol."
The album contains elements of musical styles including funk, R&B, hip hop, jazz, reggae, and synthpop.
It was originally conceived as a "fantasy rock soap opera" with various spoken segues throughout.
The album peaked at #5 on the Billboard 200 and has sold over five million copies worldwide.