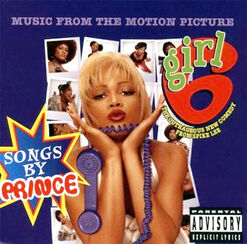 Girl 6 is a soundtrack album by Prince for the 1996 Spike Lee film "Girl 6" that was released on March 19, 1996 by Warner Bros. Records.
The album contains mostly of previously released songs from Prince and other related artists that he has worked with such as The Family, The New Power Generation and Vanity 6.
Ad blocker interference detected!
Wikia is a free-to-use site that makes money from advertising. We have a modified experience for viewers using ad blockers

Wikia is not accessible if you've made further modifications. Remove the custom ad blocker rule(s) and the page will load as expected.