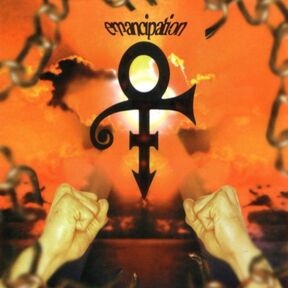 Emancipation is Prince's 19th studio album that was released on November 19, 1996 by NPG Records and EMI Records.
The title refers to Prince's freedom from his contract with his previous record label, Warner Bros. Records after 18 years (with whom he had a contentious relationship).
It was also Prince's third album to be released in 1996 (along with "Chaos and Disorder" and the film soundtrack to "Girl 6").
Ad blocker interference detected!
Wikia is a free-to-use site that makes money from advertising. We have a modified experience for viewers using ad blockers

Wikia is not accessible if you've made further modifications. Remove the custom ad blocker rule(s) and the page will load as expected.