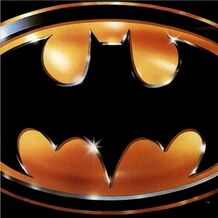 Batman is Prince's 11th studio album and the soundtrack to the 1989 film "Batman."
The album was released on June 20, 1989 by Warner Bros. Records.
As a Warner Bros. stablemate, Prince's involvement in the soundtrack was designed to leverage the media company's contract-bound talent as well as fulfill his need for a commercial (if not critical) revival.
The album peaked at #1 on the Billboard 200 chart for six consecutive weeks & sold over eleven million copies worldwide.
Ad blocker interference detected!
Wikia is a free-to-use site that makes money from advertising. We have a modified experience for viewers using ad blockers

Wikia is not accessible if you've made further modifications. Remove the custom ad blocker rule(s) and the page will load as expected.